USA Scientific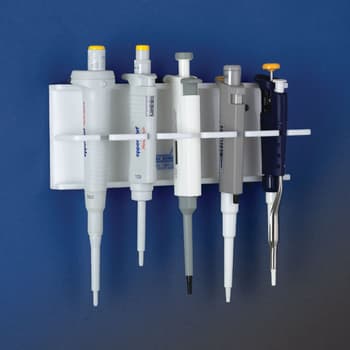 Acrylic Wall Mount Pipette Rack
Saves space on the bench top with this wall mount rack that holds up to 5 single channel pipettes.
USD
https://t27776-s44382.mozu.com/acrylic-wall-mount-pipette-rack/p/3096-1005
Includes heavy-duty magnetic tape and two wood screws for hanging. White acrylic. Holds up to five single channel ErgoOne®, Gilson Pipetman®, Eppendorf Research® plus, Eppendorf Reference®, Eppendorf Research®, Oxford Benchmate®, Labsystems Finnpipette®, Sealpette, and Biohit Proline®; Rainin® Pipet-Lite®, Pipet-Plus®, and Classic pipettes. Will also hold other brands. Measures 10 1/4" W x 2 3/4" D x 4" H.