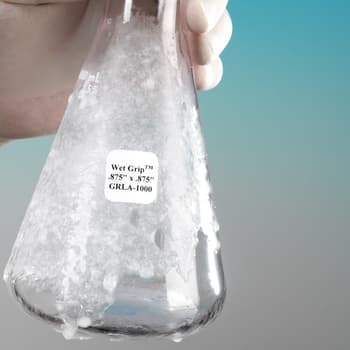 WetGrip labels adhere to wet, frost-covered, and frozen surfaces. White labels on laser-printable sheets. Choose from a variety of sizes.
USD
https://t27776-s44382.mozu.com/wetgrip-labels-sheets/p/WetGrip-Sheets
1.5" x 0.75", for 1.5-2.0 ml tubes. 1500/box.
1.28" x 0.5", for 1.5 ml tubes. 1700/box.
0.94" x 0.5", for 0.5 ml tubes. 2380/box.
0.875" x 0.875", for microscope slides. 2400/box.
Compatible with centrifuge rotors, resistant to common laboratory chemicals and solvents, and ideal for plastic, glass, metal, and paperboard surfaces. Functional temperature range: -80° to 100°.