USA Scientific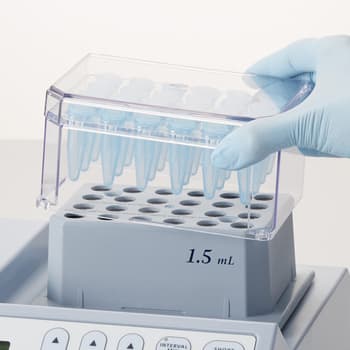 Mixer HC ISO Rack for 24 microcentrifuge tubes, polycarbonate. Includes lid. Choose a size to hold either 1.5 to 2.0 mL tubes or 0.5 mL tubes.
USD
https://t27776-s44382.mozu.com/mixer-hc-iso-rack/p/ISO-Rack
The Mixer HC ISO Rack is used for quick transfer of all 24 tubes from the bench or storage to the thermoblock. Multiple racks can be stacked or snapped together for convenient storage. Each rack includes a lid. Polycarbonate.