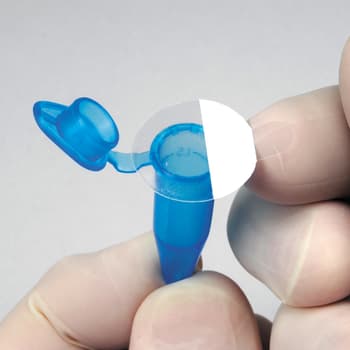 Breathe-Easier Tube Membranes
Breathe-Easier gas exchange membranes for microcentrifuge tubes, white rayon, sterile, 100/pack.
USD
https://t27776-s44382.mozu.com/breathe-easier-membranes/p/9126-2000
Breathe-Easier™ micro-permeable membranes allow gas exchange while keeping contents protected from airborne contaminants. Ideal for growing cells or concentrating samples. The membranes are made from white, non-woven rayon that transmits water vapor at a rate of 4.2 kg/m²/24 hours. The functional temperature range is -20°C to +80°C. 100/pack; sterile.