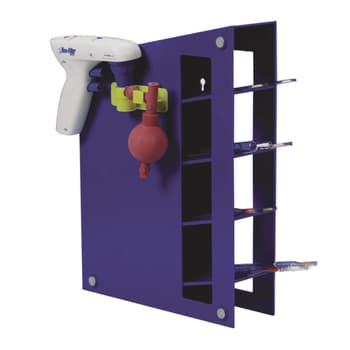 ABS Serological Pipet Holder with Magnets
ABS pipet holder with magnets, blue. 1/pack.
USD
https://t27776-s44382.mozu.com/abs-pipet-holder-magnets/p/3010-1604
ABS plastic pipet rack features circular magnets at all four corners of each side. Mounts onto metal fume hoods, file cabinets, refrigerators, etc. Four individual compartments help sort pipets by size or type. Includes two attachments for holding pipet bulbs or controllers. (Bulbs and controllers not included.) Measures 11.5 in x 3.5 in x 15.8 in.