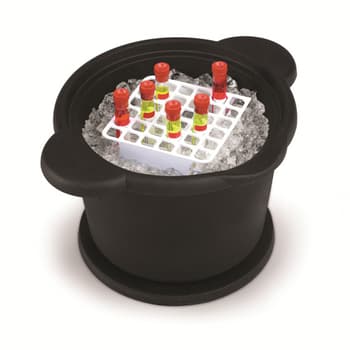 4L Polyurethane Ice Bucket
Four liter polyurethane ice bucket, black. 1/pack.
USD
https://t27776-s44382.mozu.com/4-liter-polyurethane-ice-bucket/p/2328-7145
Durable molded polyurethane ice bucket offers excellent insulation with ice, ice-salt, or alcohol slurries. Snug lid features a recessed knob and can be stored underneath the bucket when not in use. Features a convenient pour spout and large handles for easy transport. Tapered for easy stacking.