USA Scientific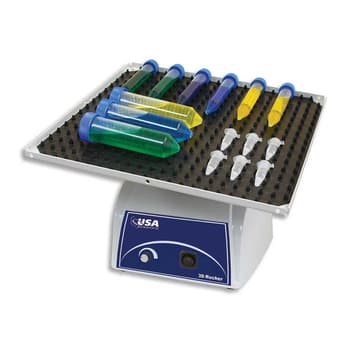 Variable Speed 3D Rocker, 12 x 12 inch work surface, 2-30 rpm, includes one flat and one dimpled mat.
$1,134.35
$1,134.35
1077.8000

USD

$1,077.80
USD
https://t27776-s44382.mozu.com/3d-platform-rocker-12x12/p/2523-3230
Variable speed 3D Rocker with adjustable tilt and speed has a convenient 12" x 12" platform and includes two mat options for mixing large or small vessels at speeds from 2-30 rpm. Use on the bench top or in cold rooms (4° to 45°C). Add a stacking tray for more capacity; includes both flat and dimpled mats. Brushless motor; two-year warranty.