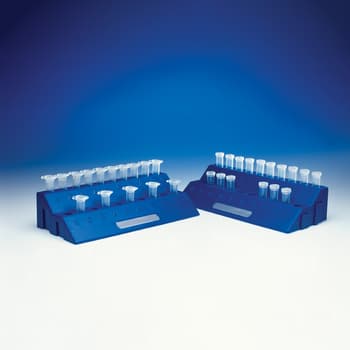 20-Place Tiered Rack, Blue
Polypropylene 20-place tiered bench top tube rack, blue, 2/pack.
USD
https://t27776-s44382.mozu.com/20-place-tiered-rack-blue/p/2320-2001
Open bottom for use in ice buckets
Freeze (-90°C) or autoclave
Interlock racks for larger experiments
Two levels allow easy access to all tubes. Blue polypropylene rack holds twenty 1.5 mL tubes and has individually numbered slots to aid sample identification. Measures 8 3/8" L x 3 1/2" W x 2" H.