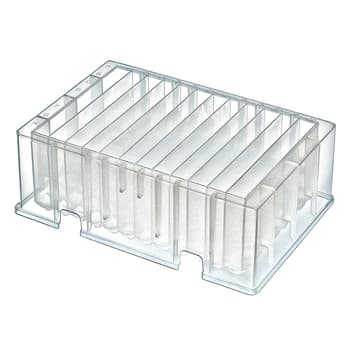 12-Channel Reservoir for Automation
Twelve well reservoir, automation compatible footprint, 5/pack.
USD
https://t27776-s44382.mozu.com/12-channel-automation-reservoir/p/1061-8150
Polypropylene 12-channel reservoir has an automation-compatible footprint. Each section holds up to 22 mL and has eight dimples across the base for maximum recovery with multi-channel devices. Etched numeric markings identify the different channels. Measures 128 mm L x 86 mm W x 44 mm H. Autoclavable.